Emergent You:   July 31st – Aug 2nd    9am-5pm daily
Embassy Suites Boca Raton, 661 NW 53rd Street, Boca Raton, FL 33487
One Life, One Journey: One YOU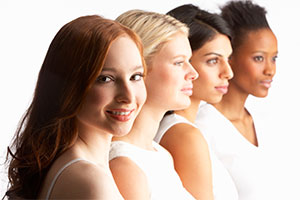 We have walked in your shoes. From our own personal experiences we have had life altering experiences that have shaken our foundations to the core. From health, finances, relationships and more, we have felt unsure and did not know what actions to take to make it better. The Emergent Soul – Rise & Reclaim Your Feminine Power Event was established on the premise that we are not supposed to merely exist in life, but rather live life more abundantly.
All of the speakers have experienced a life altering change themselves, and you will learn resources to help improve your mind, body, spirit, finances, relationships and so much more.
This event will inspire you and encourage all attendees to expect the best in their life and leave with the resources to attain it.
Emergent Soul Speakers: And we will be adding more!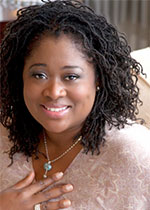 Karen Alleyne-Means
Karen Alleyne-Means is the President of KAM Enterprises Inc, which publishes HERLIFE Magazine & Emergent Soul. She entered the world of publishing after having a successful career in Real Estate & Pharmaceutical Sales. HERLIFE Magazine is a window into the life of today's woman: what she is, what she thinks of herself and the world, what she wants to accomplish now and in the future, and what she knows in her heart. HERLIFE Magazine is the only monthly women-focused magazine that is published in and about South Floridians. Emergent Soul teaches others that we should not merely exist in life, but we should live in abundance and gratitude. Karen offers coaching to others who are on the path of self-discovery and is also and accomplished speaker.
Although busy, Mrs. Alleyne-Means has to take off her super woman cape each evening to be a wife and mom to the family she adores, Husband and biggest supporter, Shawn, son Khristorpher , son Kellen and daughter Kelsey. Karen received her Bachelor of Arts degree in Sociology from Emory University in Atlanta, GA, and also her Master of Business Administration with a concentration in Marketing, from Clark Atlanta University, in Atlanta, GA.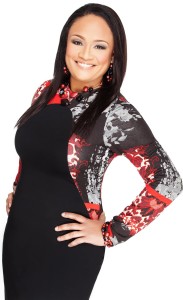 Vikki Johnson Kennedy
Girl Talk Unplugged
Vikki Kennedy Johnson is an International & TEDx Speaker, Soul-Wealth Advisor & Healer, Best-Selling Author, Ordained Elder, Living Kidney Donor, and a "proud Mom". Her daughter is her inspiration for living a life of impact! Her mission is to BE the change she wants to see. Her passion is to support women using the power of SistHERhood!
She recently re~launched her signature brand, GIRL TALK UNPLUGGED which includes a bi-annual "Ultimate Getaway Experience", "Sacred SistHERhood Community" along with quarterly gatherings for women. Her mission is to support women & girls to be great in the mirror first and then in the marketplace! Vikki currently hosts a weekly segment on Praise 104.1FM called "Girl Talk Moment". She has been the Associate Pastor of Women at Kingdom Worship Center in Towson, MD since 1999. A Best-Selling Author, Vikki recently released her fifth book entitled, Vikki~isms, a collection of daily inspirations.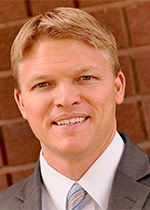 Thomas Blackwell
Thomas Blackwell helps small businesses succeed at an elite level by implementing an automated sales and marketing system. He has run several successful small businesses of his own and knows the pain and glory that come from running your own show. He has been speaking to live audiences for over 10 years and knows how to connect with the crowd in a monumental fashion. As a Trusted Advisor Partner Manager at Infusionsoft Thomas works with some of the most successful entrepreneurs on the planet. Many of which are women. When not working with small businesses Thomas loves to spend time with his wife and 3 daughters.
Click Here to Register Now!
*All sales are final for ticket purchases. There are no refunds.