Karen Alleyne-Means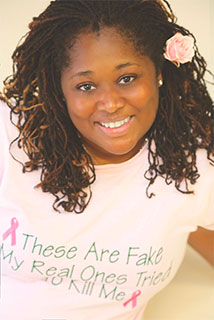 Born in Washington, D.C. and raised in the Bahamas, Karen came to the U.S .when she was 12 to attend boarding school in Florida to receive a better education.
She met and married her love, Shawn Means, and together they start their beautiful family with sons Khristopher and Kellen, and daughter Kelsey. They also went through the heartbreaking experience of losing a son. They currently reside in Wellington, Florida.
Along the way, Karen battled breast cancer, suffered a job loss and endured other struggles that built her resilience and helped her understand that she was a strong woman. She also realized that her life's mission was much greater than she was capable of imaging at that time.
After many years in pharmaceutical sales, Karen entered the publishing world and the spark was ignited to start Emergent Soul. While engaging with people in the course of business, she realized that many of them yearned for something more—they needed to find ways to feed their mind, body and spirit. Money, accolades, power, possessions—these things did not satisfy the inner desires people knew they needed to find to thrive.
Following her passion, she founded Emergent Soul in the hopes that a community of people committed to bettering themselves can also change the world.
Shawn P. Means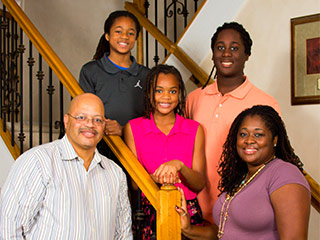 Shawn entered into the world of publishing, marketing and advertising after a successful 25-year career in the Pharmaceuticals industry as a Senior District Sales Manager.
Looking for a career change, he chose to become a Franchise Consultant to be able to stay abreast of upcoming business opportunities for his clients, but also for himself. Shawn and Karen found success in the publishing world, and continue to branch out with various entrepreneurial endeavors. Shawn's passion is talking to and working with many business owners and professionals in the community to help them in the areas of increased exposure, brand recognition and targeted marketing campaigns.
Shawn enjoys working around the house, raising and embracing his children's future plans. He loves to see that his children all share his entrepreneurial spirit, and are evolving into talented, kind, gifted people.
Shawn is involved in the community as an active member of several Chambers of Commerce (Greater Boca Raton, Central Palm Beach, Black Chamber of the Palm Beaches and The Palm Beach Chamber). He also continues to involve himself with several charitable organizations including Ali's Alliance and Susan G. Komen's "Men in Pink."
Shawn is proud to help Karen's passions take flight with her latest endeavor, Emergent Soul. With Karen at the helm, and Shawn as her navigator, they are pleased and proud to launch this life-changing enterprise that will improve the bodies, minds and spirits of those who choose to become involved.